Warranty Information
At Gainsville furniture, we pride ourselves on offering the best service we possibly can. For more information and conditions, please view the specific product information by selecting from the categories below. Items purchased from the Stock Clearance or Floor Stock section may carry their own limited warranties. Please ask our friendly staff about these warranties. 
Once you have confirmed the issue is covered under warranty, photos and receipts need to be emailed to service@gainsville.com.au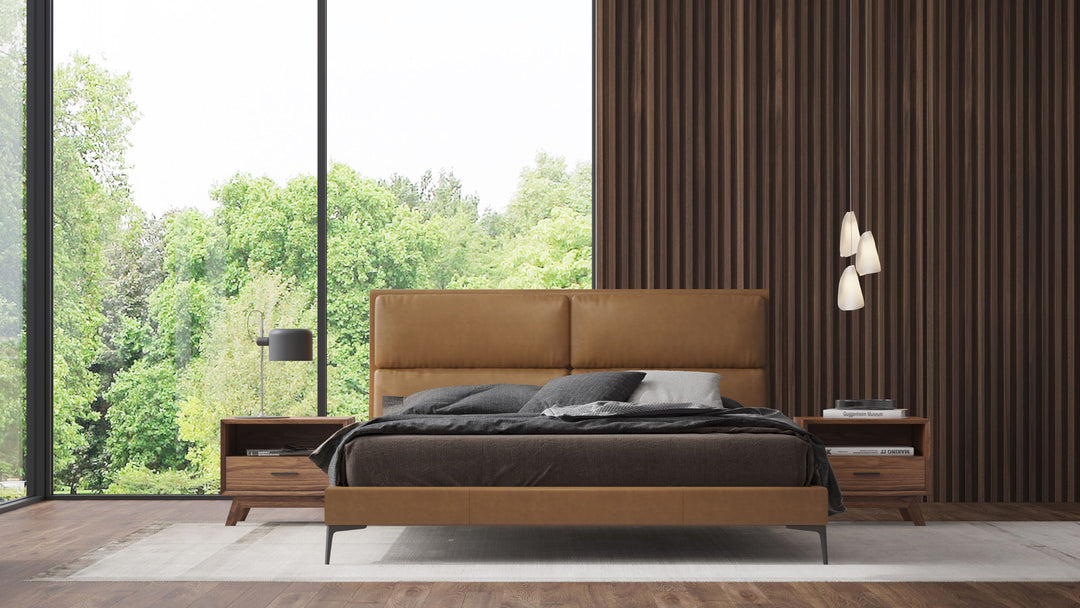 Pro-Rata Schedule | Bedroom Furniture
Applicable to bedroom furniture purchased from Gainsville after January 1st, 2020.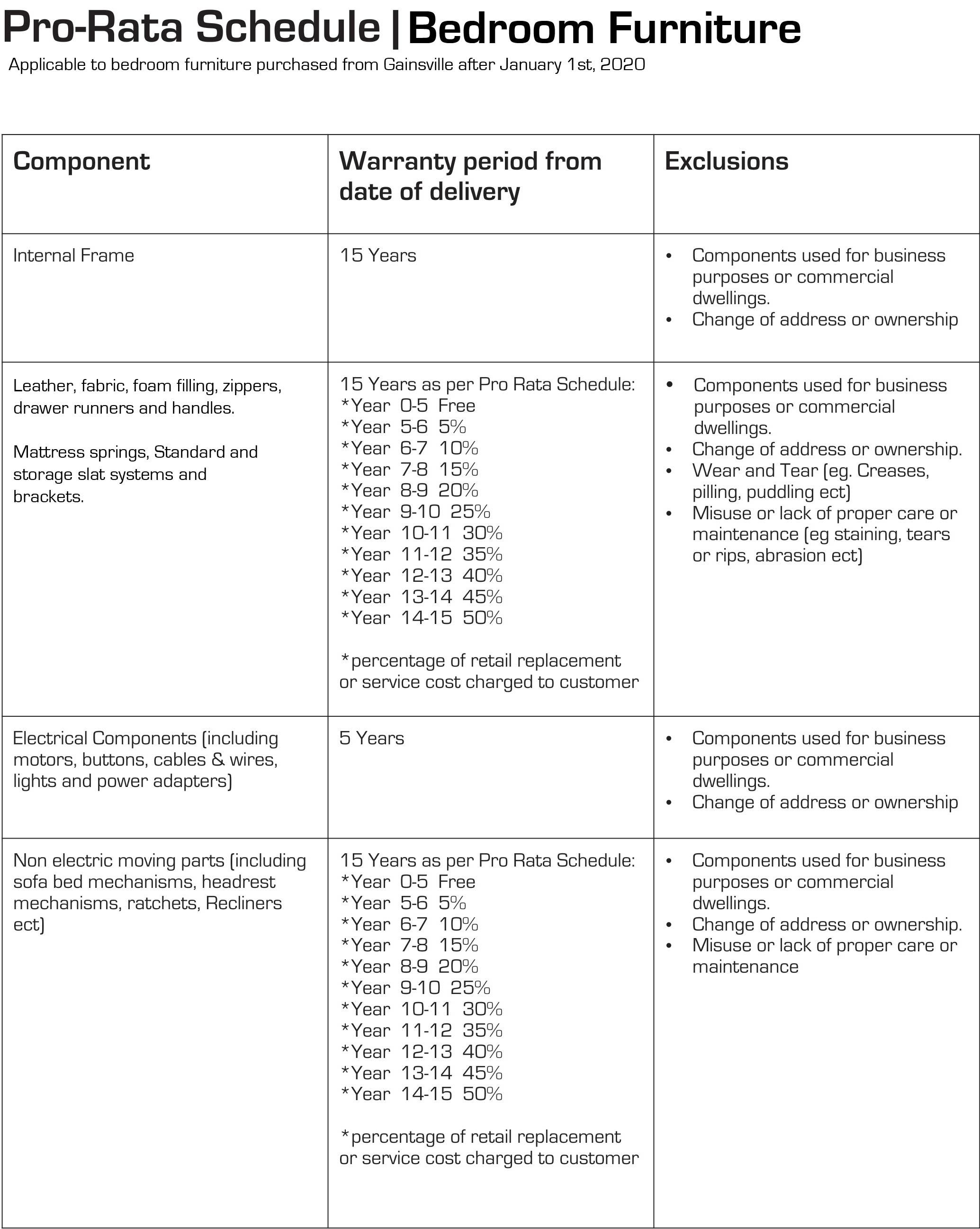 Refund Policy
Gainsville has the right to attempt to repair a piece of furniture that may have an issue. If the fault is deemed to be a major fault which hinders your use of the product in such way that makes the product unfit for its purpose, you may be eligible for a refund. The amount refunded back to you is based on a Pro-rata schedule, which is outlined in the table opposite.
For example; You have spent $1,000 a lounge suite from Gainsville, and the recliner doesn't work after 6 years of ownership. If Gainsville is unable to have the lounge repaired, you may be eligible for a refund of $450, as per the Pro-rata schedule. Gainsville will collect the lounge prior to processing your refund.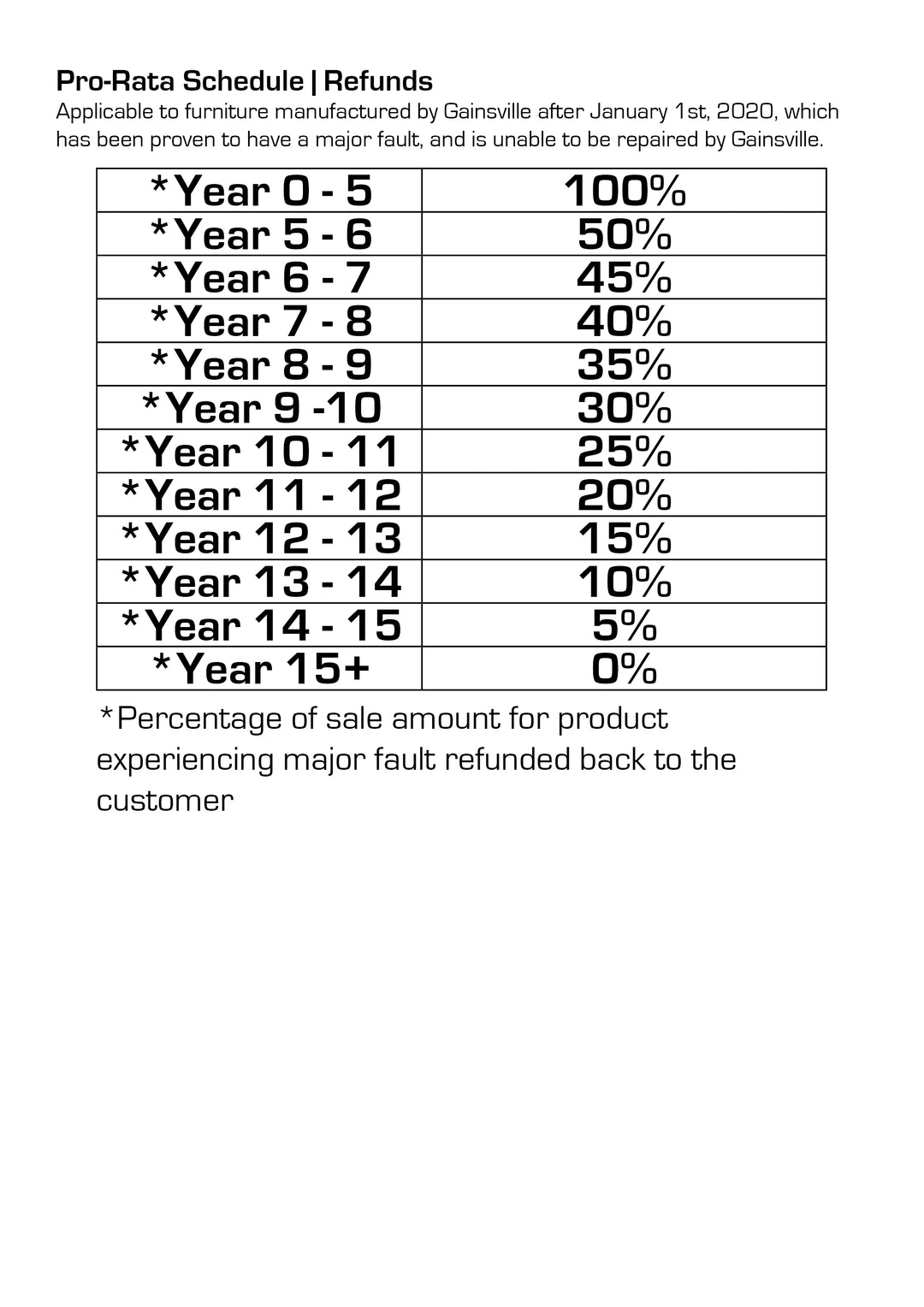 What's not covered?
Sitting or standing on the headrest, side rails, foot board or any part of the bed frame not designed to support weight
General wear and tear, including stretching of the leather or fabric
Jumping, falling or roughly landing on any part of the bed frame with force
Excessive damaged deemed 'Misuse or Neglect'. These include, but not limited to, broken frames caused by falling or landing on the bed frame with force or snapped support base, frame or structure not caused by general use.
Removing parts or DIY fixes to any part of the bed frame or mattress. For example, taking apart the mechanism or slat system, or removing or opening parts of the bed frame or mattress to attempt to repair something yourself.
Change of address, or moving of furniture.
Regular mattress wear and tear, including softening of the mattress or indentations caused by regular use, not related to the structure or the springs of the mattress.
It is up to the discretion of the Gainsville Service Manager to decide warranty validity on a case to case basis. A $199 service fee applies to all warranty related call outs within Metro Melbourne only. For other areas, please contact Gainsville.